St Lawrence Primary School was established in 2010
It is a privilege to have been involved with the St Lawrence school community since we opened in 2010. We have worked hard to establish the culture of our school as being welcoming and having a strong Catholic identity.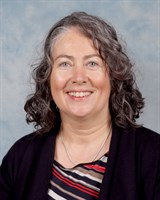 We have grown from a school of 90 to 500 students. This growth has seen our school buildings and facilities also develop over this time. We are very proud of the physical environments we are providing for learning both indoors and outdoors.
We are committed to being learner-centred and have developed programs and practices which put each learner's needs at the centre of the decisions we make. We have a very dedicated staff group who truly value making a difference to the lives of the children they work with.
I am committed to my role as a faith leader in this community and am working to ensure that our school has a strong Catholic identity in Derrimut and operates with a strong sense of social justice in the spirit of our patron, Saint Lawrence.