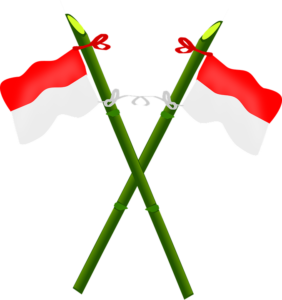 At St Lawrence Primary School, we teach Indonesian through the Performing and Visual Arts.
PERFORMING ARTS & INDONESIAN
In Performing Arts, students learn the Indonesian language they need to communicate ideas about music, dance and drama. They also learn Indonesian children's songs, play Indonesian bamboo instruments called angklung, and learn traditional Indonesian dance.
VISUAL ARTS & INDONESIAN
In the Visual Arts, we use Indonesian language to talk about art concepts and learn language about making art. The students experience creating traditional Indonesian puppets (wayang) and create batik designs.
LEARNING FUNCTIONAL LANGUAGE
Our students also learn Indonesian alongside their class teachers using our Indonesian Functional Language Videos. Each class has two 'Languages Angels' who run the videos three times per week. We use two series of videos, one series made by Ibu Elissa and Ibu Ningsih, the other series made by our students. Two units are on our website to help you practise your Indonesian.